I must admit, at first I was a little skeptical. I mean, this is my little brother we're talking about here. I have to be the protective older sister, right? No one was EVER going to be good enough for the best guy any girl could ever want, my little brother. My little, well, let me rephrase a bit, my little-BIG brother. Mike stands a mere 6'5″ tall when he's not wearing his cowboy or construction boots. Mike and I have always been really close, so needless to say, I have high expectations of a woman for my brother, whom I hold in such high regard. Mike is a rugged guy and has always wanted a girl who can complement his ruggedness.
So a couple years ago, Mike started hanging around this girl Brittany. She seemed nice enough and in nursing school, a very honorable profession, considering our mom is one as well. There were a couple of things right away that impressed me. I overheard Mike on the phone saying he'd be working on his truck all night and she could come over if she wanted. Now, ladies, let's be honest, how many of you would actually want to sit there for a couple hours while your man is in the hood of his truck? That doesn't sound like the most exciting of nights, right? Not for Brittany! Another was one evening Mike was cleaning his guns. Brittany was sitting there right beside him cleaning as well.  What I didn't realize until a long time later, was that the gun that Brittany was cleaning was not Mike's, it was hers! This chic owns her own gun?!!! I mean, that's a match made in heaven for Mike.
After dating for about a year, Mike decided to pop the question. He was very excited about it and so were the rest of our family. Mike let our grandma Nana, who was not well at the time and passed shortly after, know that he was going to ask Brittany to marry him and she smiled. This was a very special time for all of us. While Mike and Brittany were out camping one weekend, just the two of them, Mike decided to ask Brittany to be his wife. Of course, ecstatic, she said yes. They set their wedding date a year later…
This engagement shoot was obviously very special to me, and since Mike and Brittany decided to get married in our parent's backyard, we decided that would be a good location to do the engagement shoot as well. Please enjoy, and don't forget to leave a comment!
Please enjoy!
Jennifer M Photography | Akron Engagement Photographer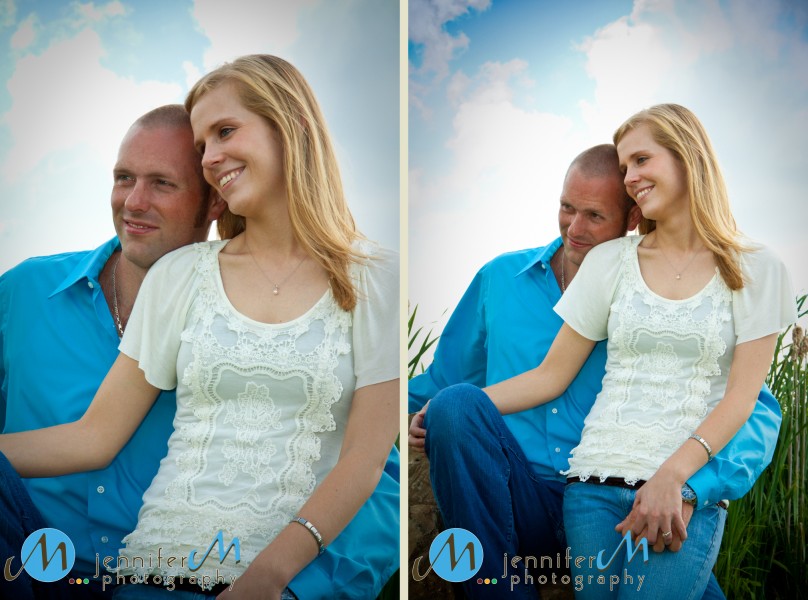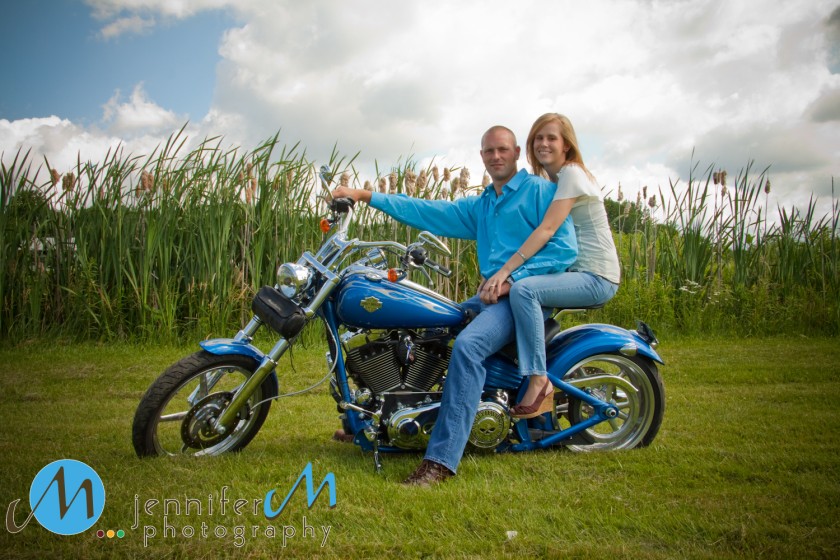 Hope you enjoyed these special pictures. Make sure to check back soon because I'll be blogging about the wedding as well! See you soon!
Jennifer M Photography | Akron Engagement Photographer
Read more