Fort Worth, Texas Travel
On the way home from the Houston trip that I blogged about below, I made a stop in Dallas/Fort Worth. The land was beautiful, the scenery lush, and the cowboys…well…something to be reckoned with! Big trucks, big hats, and tall boots seemed to surround me everywhere and I was eating up every last morsel. I never realized how much I like that southern charm until I was personally in the midst of it. When I entered a few of the shops there I was automatically greeted with the southern drawl, "Well, howdy ma'am! What can we do fer ya today?" I smiled graciously and said with the little (or no) charm that us northerners have, "Just looking for some cowboy boots for my nephew Wyatt, thanks!"
When I arrived in downtown Fort Worth unbeknownst to me the cowboys walk the longhorn steer every morning and afternoon from the pen to the rodeo which is down the street. What I loved the most about this was the real life cowboys on their horses! I felt like I was on the set of a John Wayne movie! I have to admit, I have never met a real cowboy in person. They rode their horses and kept the steer moving where they needed to go. For a northerner like myself, this was quite a spectacle. I'm sure I looked like such a tourist with my big camera in hand, eyes wide open, huge smile plastered on my face, in awe of a few cows? Oh well, I'm corny, I know. But I liked it!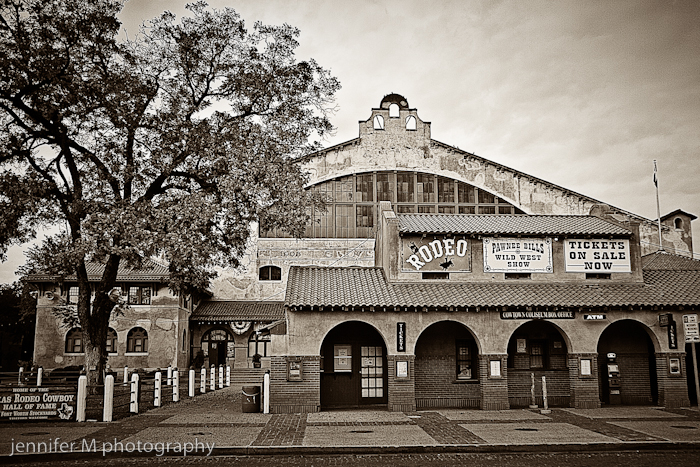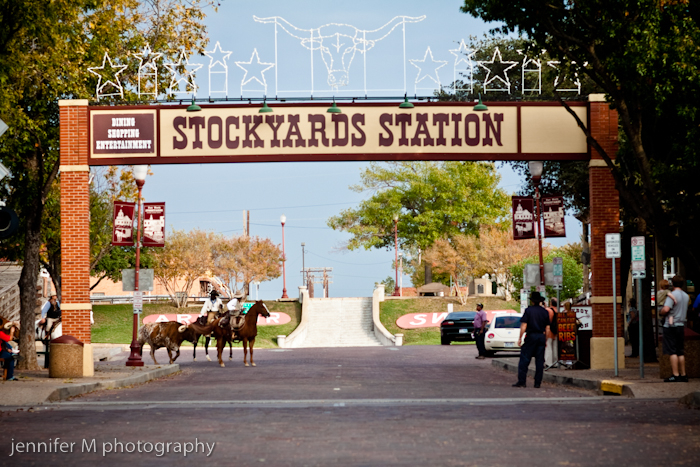 '