GUESS WHAT?! Jennifer M is going to be +1!
It was the shock of a lifetime, for the good! I found out I was pregnant at 32 weeks! Yes, I kid you not, 32 weeks! It was shortly after the holidays and I had put on about 15 pounds and the weight seemed to be gathering in the "muffin top" region. One day, on my way to my studio, I decided I was going to take a pregnancy test, just to rule it out, and when it came back negative I would go to the gym that night. As soon as I got to my studio, I took the test and it immediately showed up positive! This was basically my facial expression when I found out (only two days before Valentine's day!)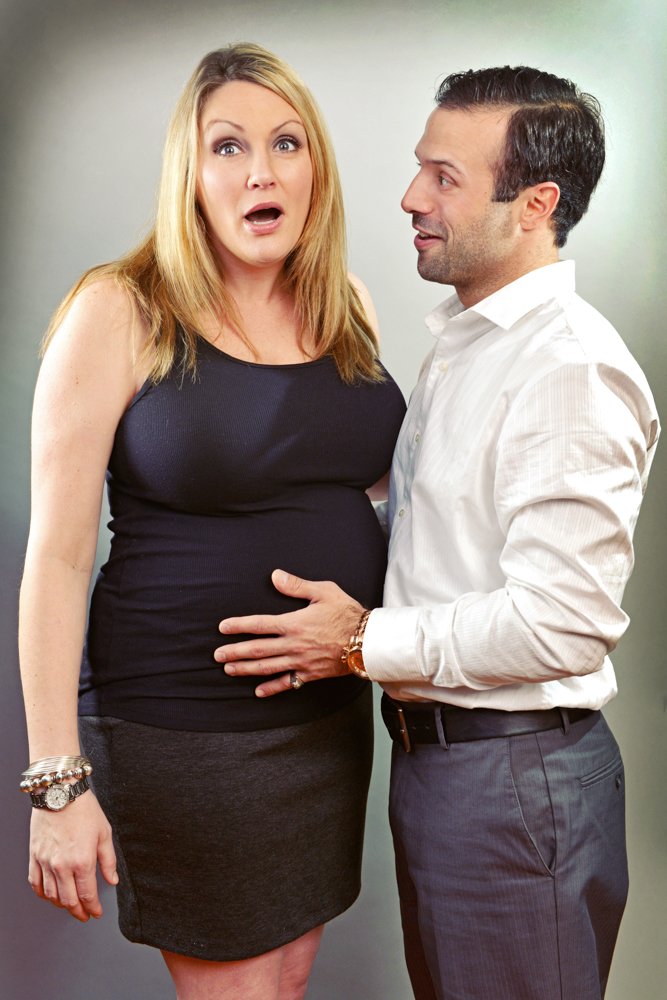 I found out on a Wednesday and that Friday was Valentine's Day. I hadn't really thought about anything yet for Mike, but now I had lots of thinking to do! I had my first OB appointment early Friday morning. Thank God it was an early appointment because I think I was there almost all day! I went into the first doctor's room so they could check me out, get a heartbeat on the doppler, and do the tape measure test. I was thinking I was only a month or two. The nurse did the tape measure and she said 30 weeks. At that point I didn't even know how long the gestation period was, and I didn't do the math all that quickly. My friend sitting beside me freaked out! She's like WHAT?! 30 weeks?! That means you're 7.5 months pregnant!
I started freaking out. I was immediately scheduled to go upstairs to have a high risk ultrasound. They did an anatomy scan immediately and also told me the gender and that I wasn't measuring 30 weeks, and instead I was measuring 32 weeks! Scrambling, I went to Tiffany's bakery and got a few cookies and had my due date written on them along with Mike's name, and Nana, and Nanoo. I got them each a card and put their own cookie in their box. I gave Mike his separately and first. It took him a few tries to realize what I was trying to say to him. I have it on video. It is hilarious. Finally, I put my hand on my belly and he whispers, "You're pregnant??" I said "I'M EIGHT MONTHS PREGNANT!!!" His eyes bugged out just like in this picture below. That moment was so funny and memorable and special. I still look back at that video if I want a good laugh!
Pictures provided by very good friend and amazing photographer:  Shane Wynn Studio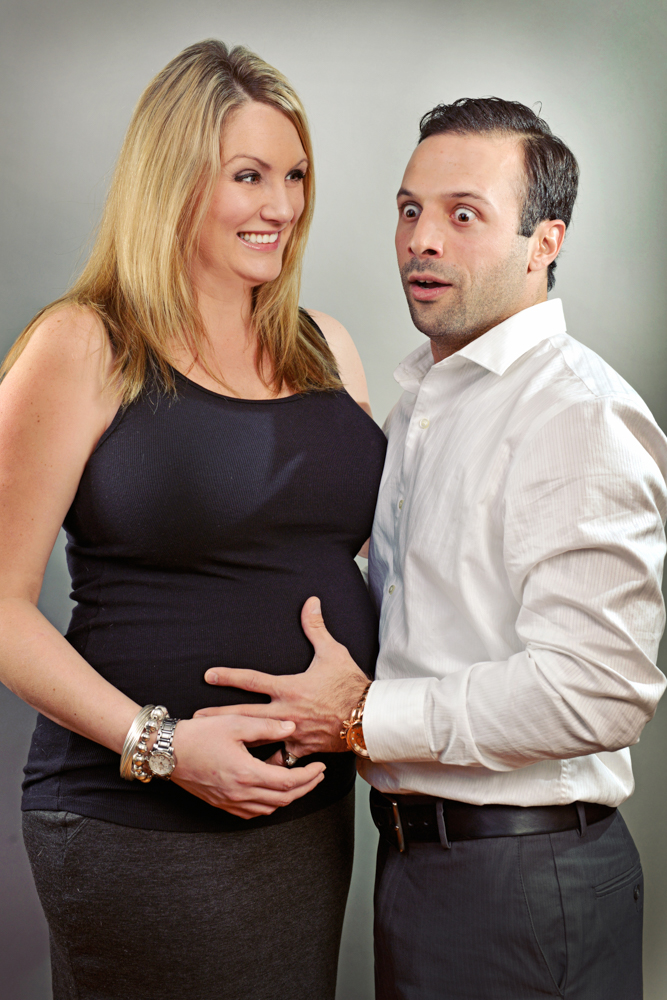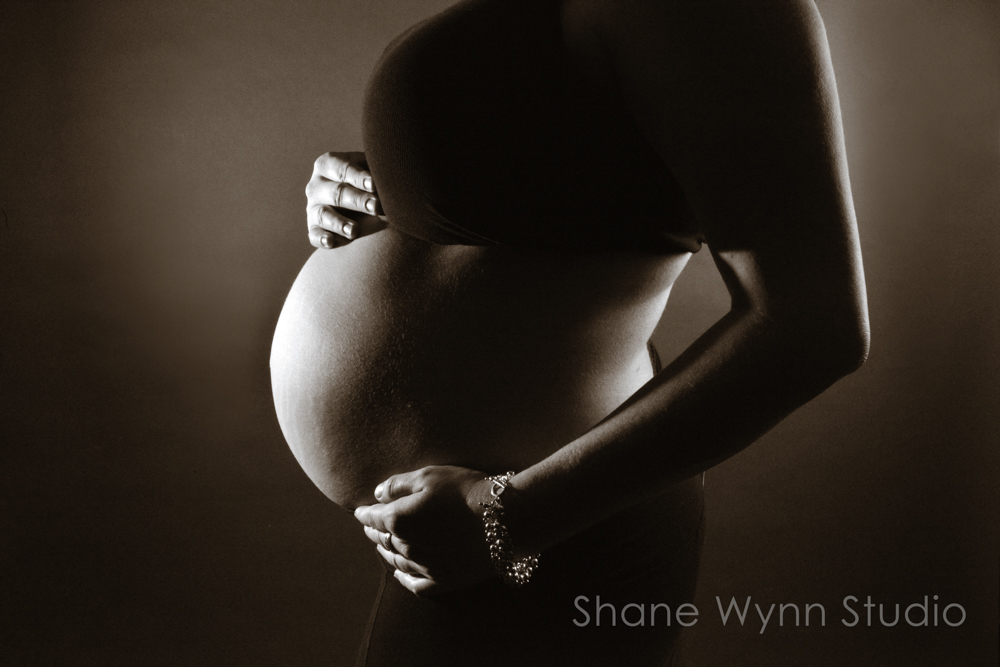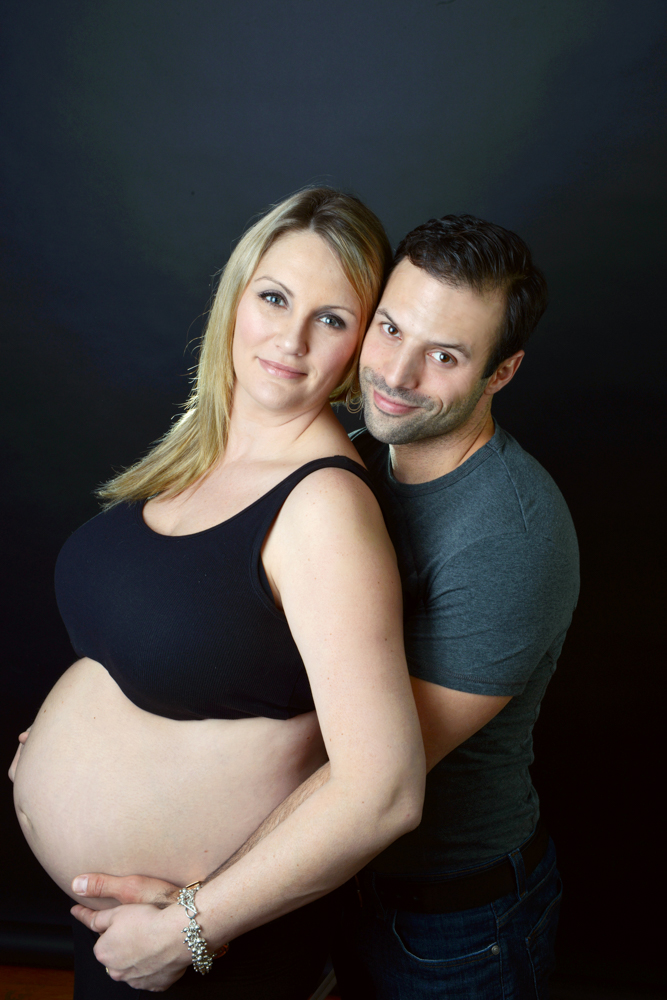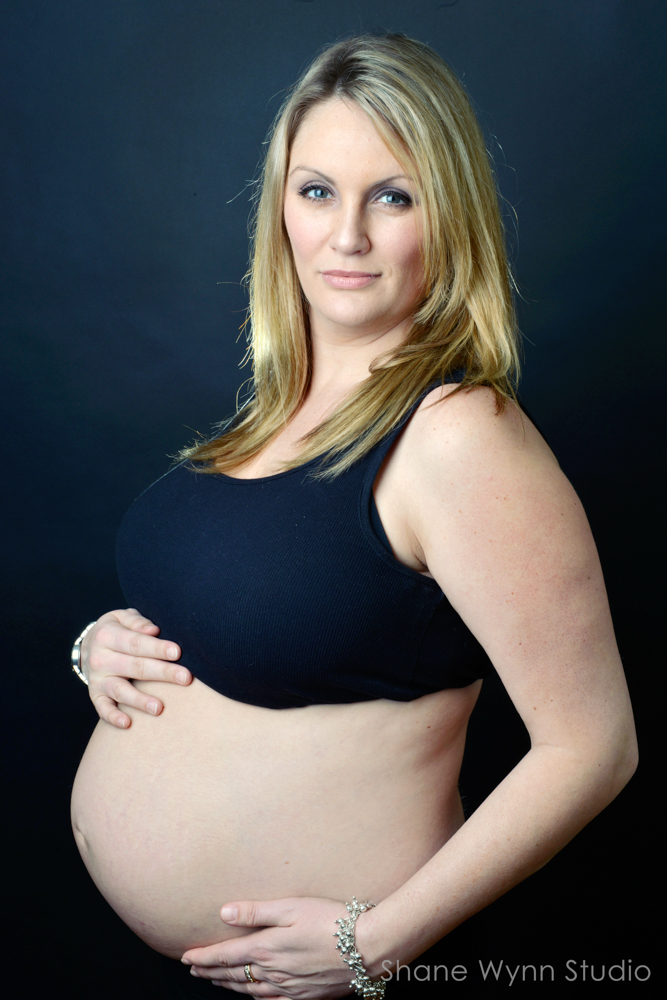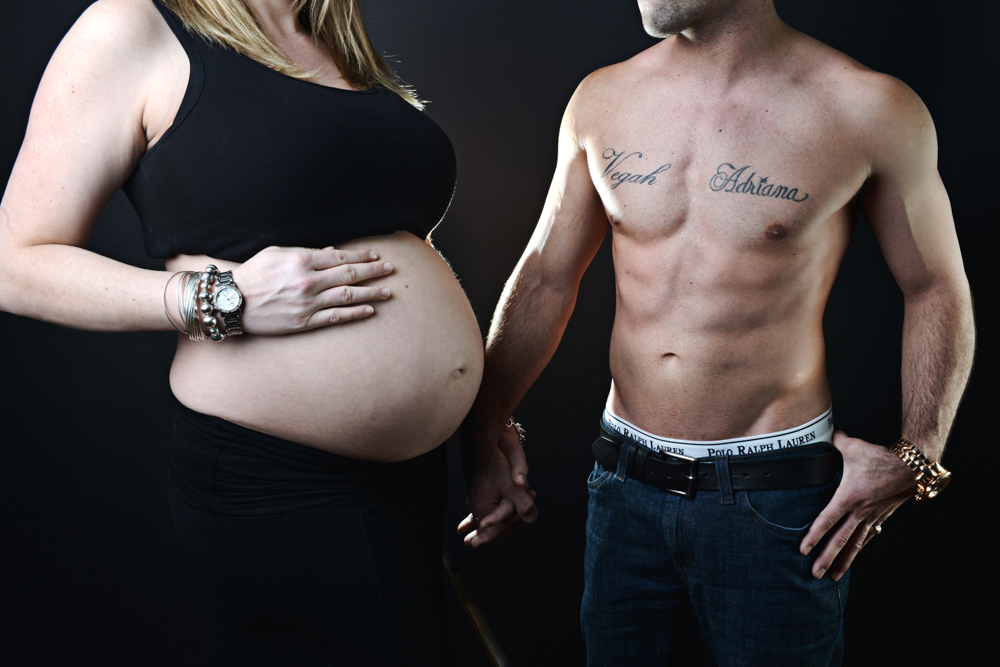 Mike of course wants to have an abs competition with everyone he meets. He may have better actual abs than I do in this picture and did or ever will have, but I'm growing a HUMAN BEING in my mid section! I'm pretty sure mic drops on that one!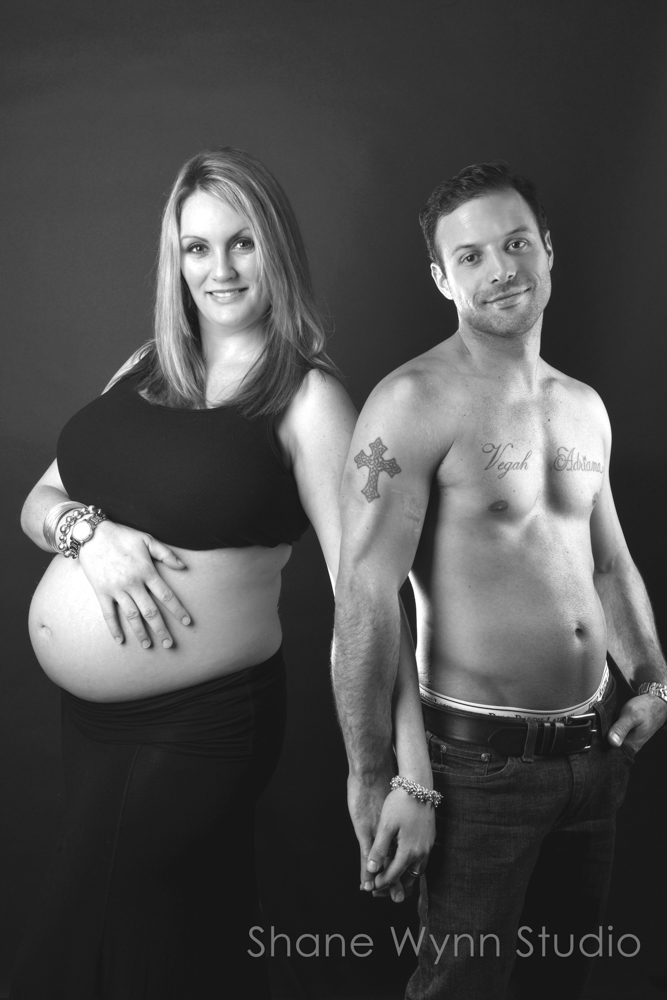 Thanks for reading and I hope you leave a comment!
xoxo Jenn
Jennifer M Photography | Akron Maternity Photographer