Akron Wedding Photographer Moves! Welcome to my NEW STUDIO!!!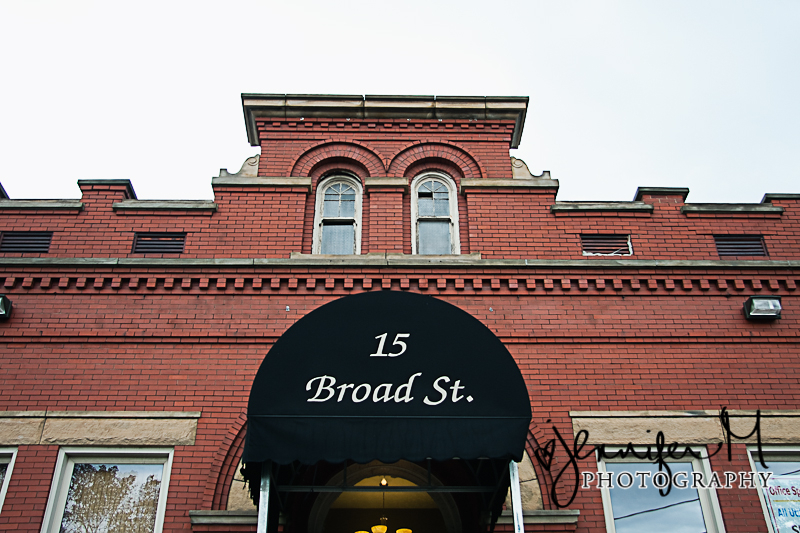 I have moved my business into the the gorgeous building located at 15 Broad St in Akron, 44305. The structure was built in 1908 and originally housed a ceramic pipe manufacturing company.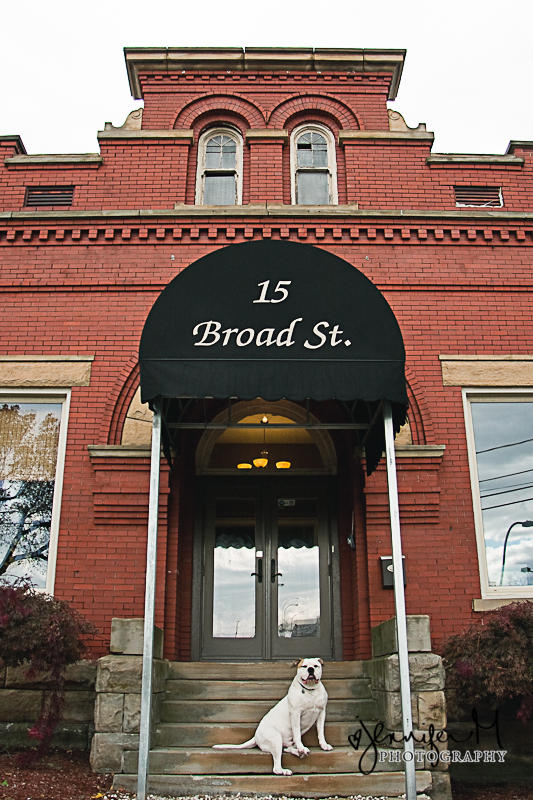 Tank, my resident bulldog, welcomes any guest to the building with warmth. He loves waking up every morning, going to work with mom, and being a working office dog!
The detailed brickwork of this historic building in Middlebury neighborhood is very ornate. Notice the "dental" brickwork.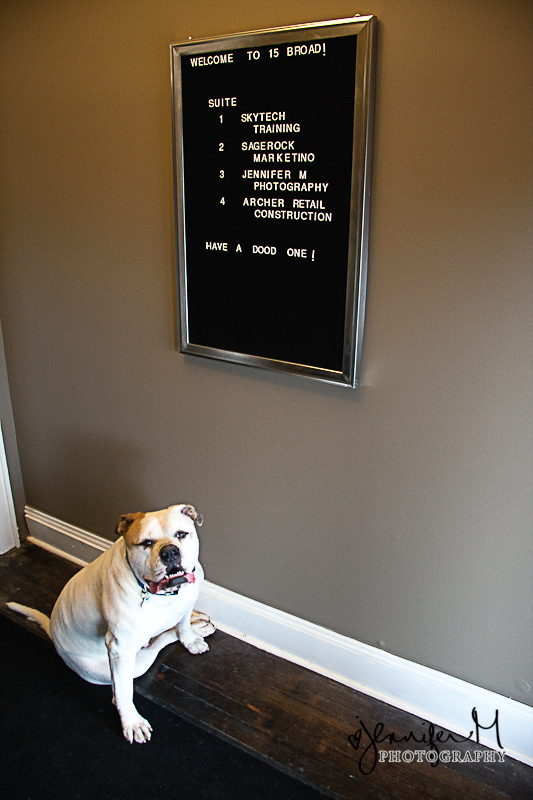 Tank says, "Welcome to 15 Broad!"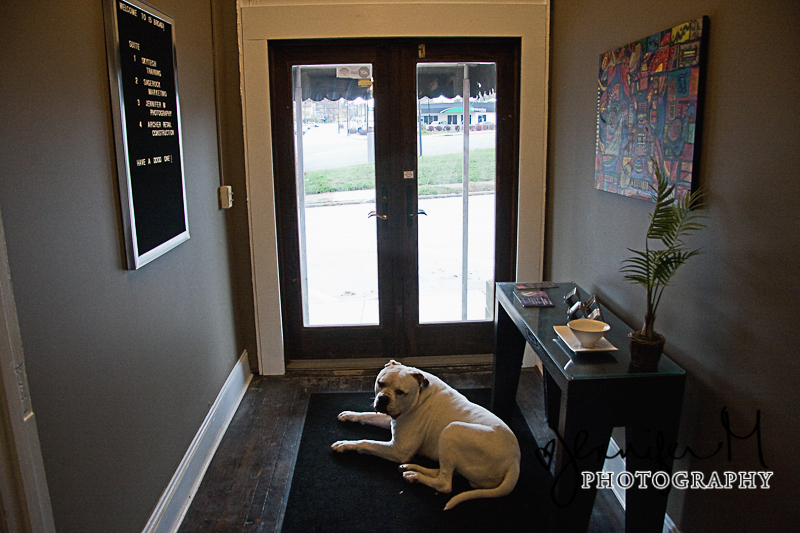 Front welcome area.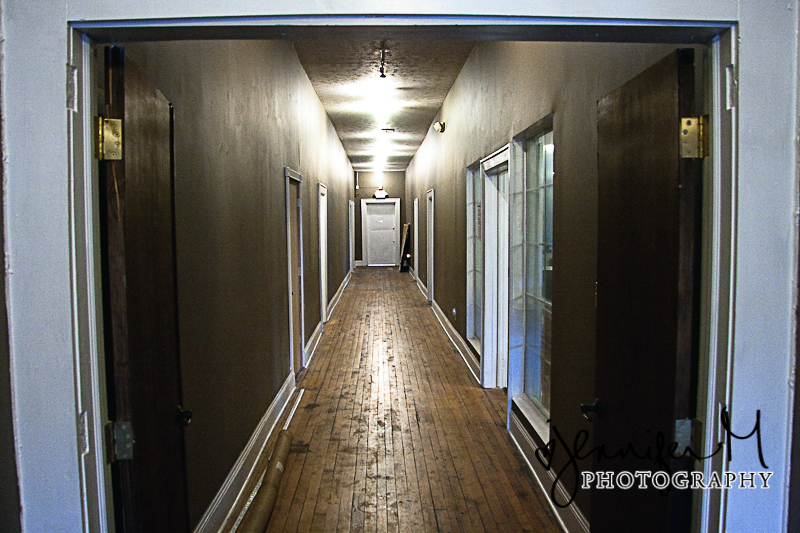 This is the GRAND hallway where I will be able to hang some of my work! (Original hardwood floors, incredible.)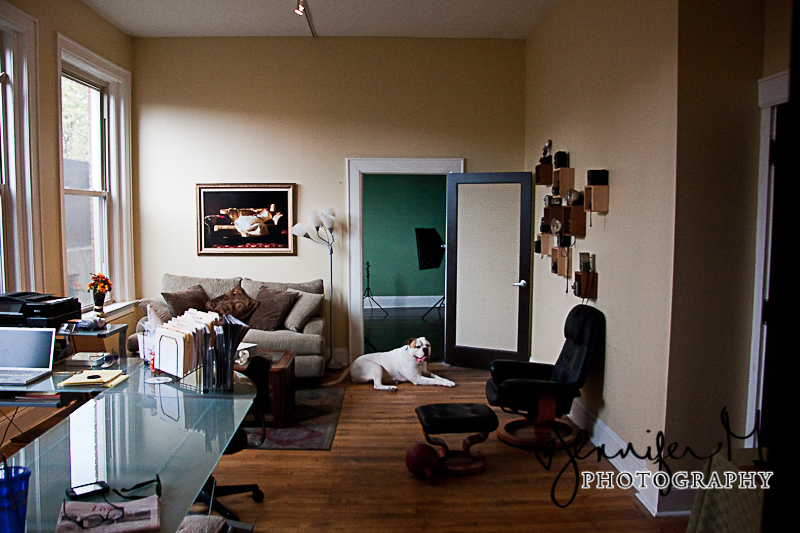 This is my office and the area I have my initial client meetings. On the wall to the right is my collection of vintage cameras that my brother has supplied me. Through the door on the far right is my prop closet that leads to my private bathroom.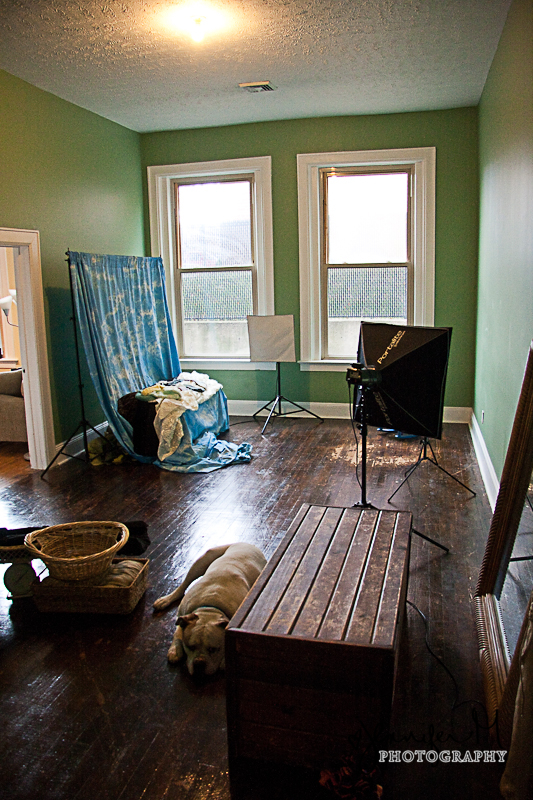 The "green" room is where the actual studio shooting takes place, although there are a TON of different locations through the entire building that I am able to use as shoot locations.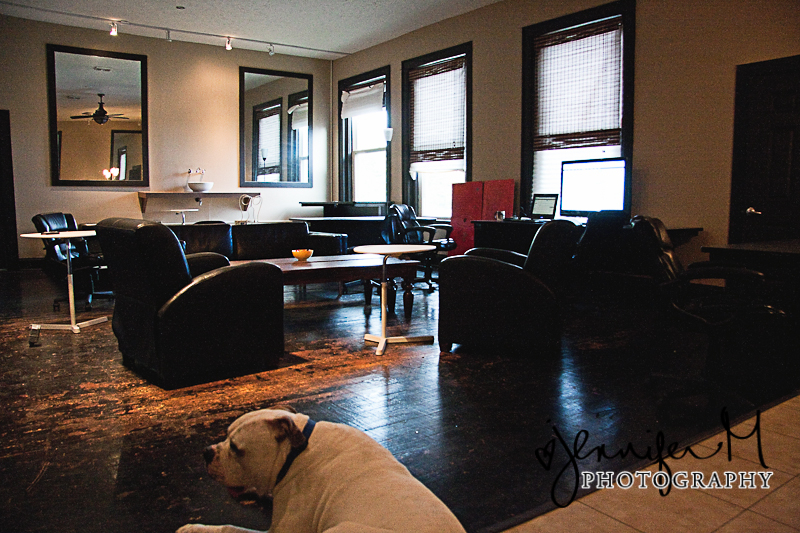 The conference room is shared by all the businesses in the building and has a huge projection screen on the wall to the left along with a projector. This has already come in VERY handy for several of my client meetings after the shoot is over.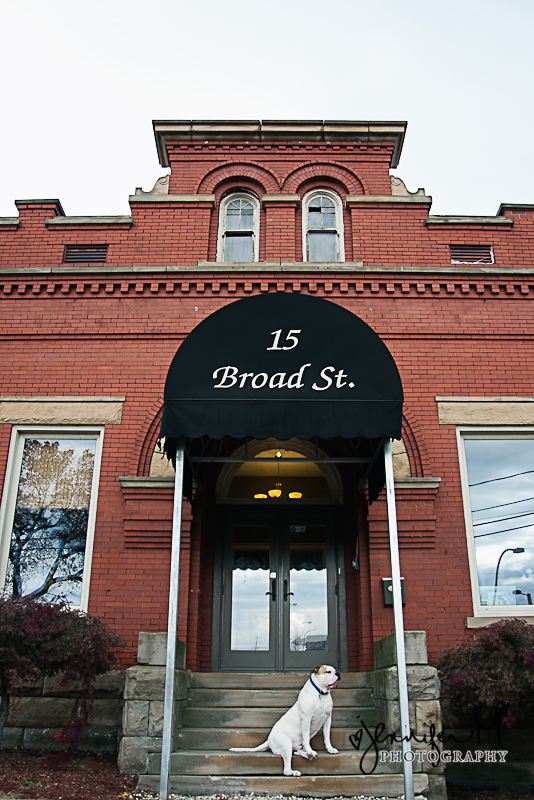 And here we are where we started. Tank looks off as people drive away saying, "Good bye and come again soon!"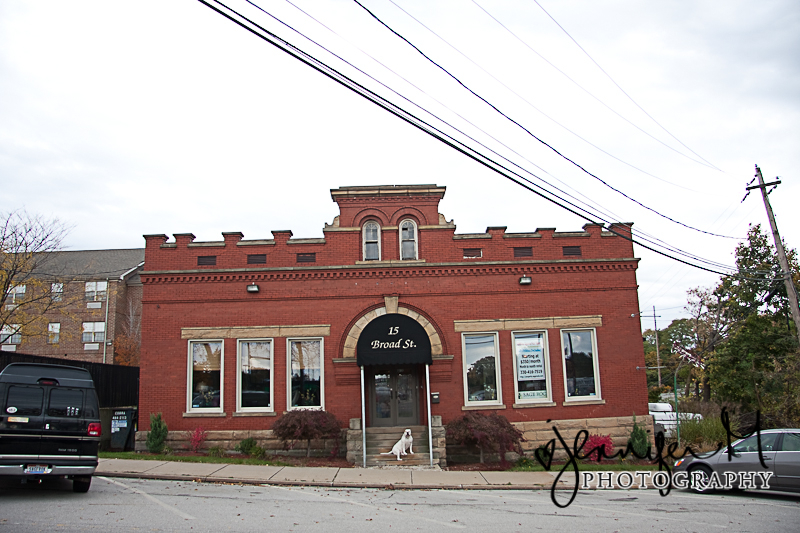 Wide angle of the entire facade of the building. Thanks for stopping by and we all hope to see you on NOVEMBER 17th for the OPEN HOUSE – GRAND OPENING – ART RETROSPECTIVE!
Thanks for viewing and don't forget to leave a comment, like, or share!
– Jennifer M Photography | Akron Photographer